Real-Time Video Compression
Your videos are instantly ready for any device and screen size.
In Online Video streaming, viewers need to be able to watch broadcasts on all devices at different internet connection speeds and with the best possible resolution & quality values. For this reason, the Mediatriple Cloud Encoding/Transcoding infrastructure creates a unique user experience through new generation compression technologies equipped with the most up-to-date and effective codecs.
Encoding/Transcoding operations provided on Mediatriple CDN infrastructure as the, eliminate any data, time or quality loss.

Encoding Services are detailed on 2 different location options.
On-Site Encoding
On-Site Encoding
Live encoding services offered through Mediatriple CDN infrastructure enable real-time encoding of the Live Audio/video contents. Live encoding service has a built-in monitoring system.
The Mediatriple Live Encoding service can be used to digitize an analog stream or to convert a digital signal into a different digital version.
On-Site:
For the Live Encoding service, the industrial MT Live Encoder developed by Mediatriple Research-Development team, is located next to the content signal as a physical appliance in hardware involving 1U chassis. MT Live Encoder, which could be used in your live streams requiring mobility and location-independence, is managed through the cloud infrastructure.
Off-Site:
It is developed to be used in structures where the live stream signal can be captured at the database in different ways. In Live Tv examples, TV broadcasts of any satellite frequency are downlinked at Mediatriple redundant Headend locations. Active-Active nature TURKSAT and HOTBIRD stream signals are captured without the need for any additional installation or budget and the outsource is subjected to remote encoding and delivery.

VoD Encoding Service, which can work synchronously on different Pops thanks to Mediatriple content distribution network, uses the CPU and GPU speeds of the fastest physical hardware of the existing contents to perform transcoding operations. VOD Encoding/Transcoding service offers you the most up-to-date codec and container pools which rapidly change and involve new technologies.
On-Site:
Thanks to the on-site feature, the most compact layout consisting of VoD Encoding Platform components can be used in direct contact with the physical store. It eliminated the long source file ftp times for the transcoding of Source files (raw) into their sub-versions. The devices available at on-site VoD Encoding Platform are safely managed by the Mediatriple technical support team on 24/7 basis.
Off-Site
VoD Encoding service available on CDN Pops accepts files (ftp, UI, Web services, API) through different methods and instantly makes the content ready for different platforms. Thanks to the VoD Encoding service which can be used externally, your contents are prepared to meet the screen size and resolution needs of all platforms. 24/7 non-stop service is managed by Mediatriple technical support teams.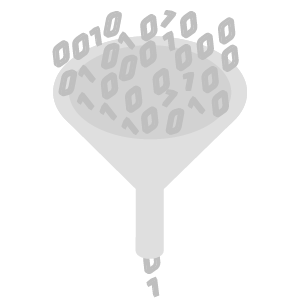 | | |
| --- | --- |
| We can explain to you the benefits we provide for your videos and we can accelerate your videos with our solution offers. | ACCELERATE MY VIDEOS |